E-learning policies and other policies about teaching and learning with technology must be updated regularly in line with the current trends, a university Don, Dr. Mphoentle Puleng Modise of the Department of Curriculum and Instructional Studies, College of Education, University of South Africa (UNISA), has said.
This formed part of her 4-point recommendations and suggestions while presenting her paper during the Regional Training and Research Institute for Distance and Open Learning (RETRIDOL) of the National Open University of Nigeria's (NOUN) virtual monthly discourse held Monday, 28th November, 2022.
While speaking on the topic: The Role of e-Learning Policy for Digital Transformation in ODeL Institutions in Developing Countries, she said "Policies need to be responsive to lecturers and students current need and trends."
Modise, also recommended, that Higher Education Institutions (HEIs) should develop coherent and comprehensive policies that are correctly placed and linked to the e-learning activities of the university to reduce some level of the much-reported failure of e-learning initiatives in developing countries.
Also, the policy should include a clear and comprehensive statement of what constitutes e-learning and/or blended learning, as defined by the institutions to create a common understanding, she said.
The erudite scholar also stated that lack of coherent e-learning policy in ODeL and HEIs contributes to the confusion and misunderstanding of e-learning and, thus, the much-reported failure of e-learning initiatives in African HEIs and other developing countries.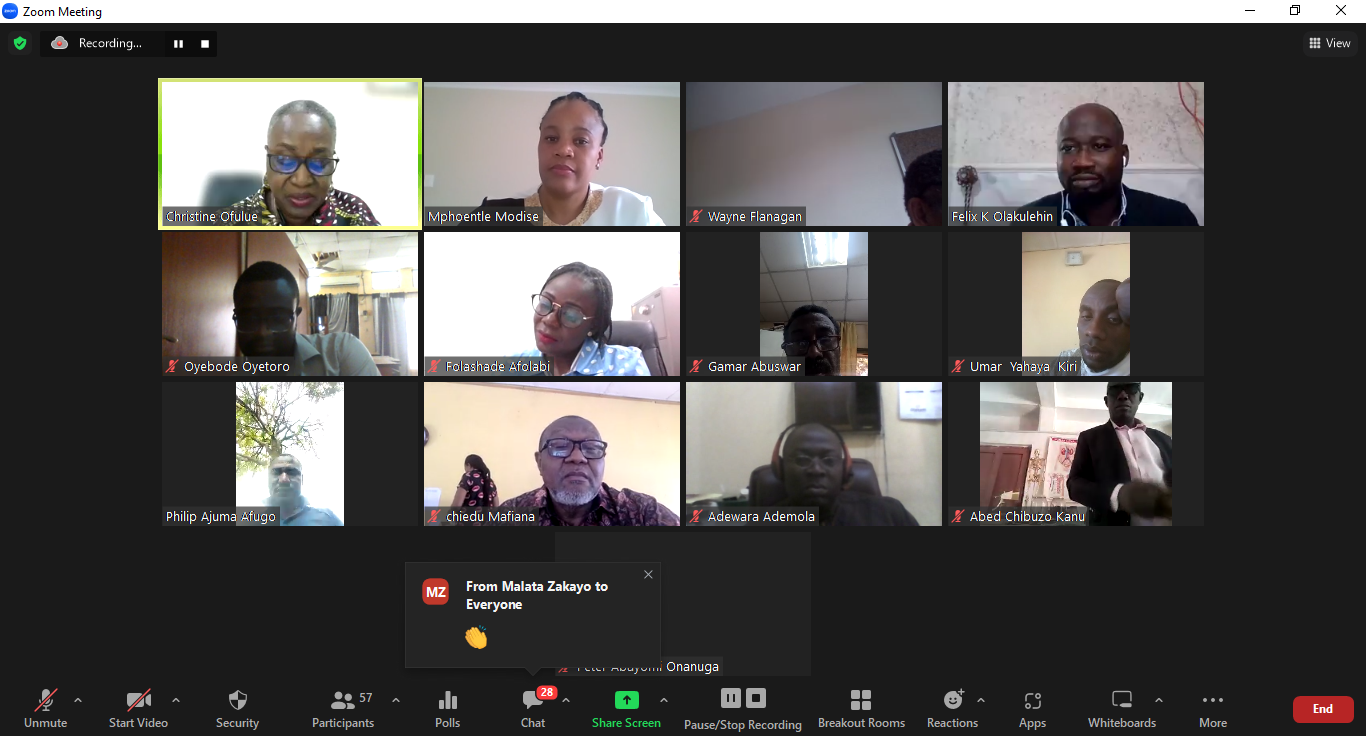 While the success of any e-learning system in a university setting greatly depends on the readiness and ability of academics and students to adopt and use the new technology tools to teach and support students, she stated.
She further Highlighted on the Key factors that affect the successful implementation of e-learning in HEIs in Africa and other developing countries as; Technology acceptance and usage, Digital competencies, Training /development and support, Preparedness and Large-scale HEIs and ODEIs, among others.
The Curriculum and Instructional expert also pointed that Academic professional Development, E-learning policy, Faculty Practice, Faculty E-Learning Readiness, faculty practice, The learners experience formed part of A proposed framework for e-learning policy intervention (Modise,2022).
Meanwhile some questions emanated from the presentation includes; Do HEIs and ODeL institutions really need an e-learning policy? How useful is an e-learning policy in today's education landscape? What should be included an e-learning policy? What is the recommended time for the updating of an e-learning policy? What is the difference between ICT policy and e-learning policy? What is the definition of a e-learning policy? Can we have a common definition? How has the Covid-19 impacted on the development of e-learning policies? Among others.
Earlier in her opening address, the Director NOUN -RETRIDOL, Prof.Christine Ofulue, said the RETRIDOL was established as collaboration between NOUN and Commonwealth of Learning (COL) Canada, with the purpose of building capacity, support research and foster regional partnership for the provisions of quality distance education in West Africa Sub-region and beyond.
According to Ofulue, the topic; The Role of e-Learning Policy for Digital Transformation in ODeL Institutions in Developing Countries poses some questions, if Higher education institution need digital policy, and if they do why; and what should this policy cover? Amongst others.